GASTROENTEROLOGY & HEPATOLOGY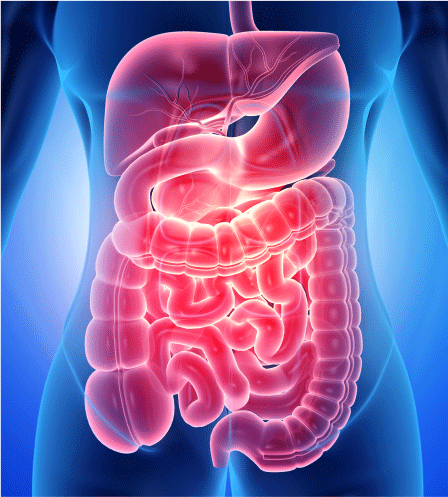 The finest treatment for
Gastro & Liver problems
Gastroenterology is a specialized area of medicine that focuses on the GI tract, treating general diseases of the GI and also taking care of a particular type of GI condition. Hepatology focuses on the diagnosis and treatment of diseases of the pancreas, liver, gallbladder, esophagus, stomach, small intestine and colon.
At Bhrungi, the Department of Gastroenterology and Hepatology specializes in preventing, diagnosing and treating digestive tract and liver disorders. Our experienced team of digestive disease specialists assures you of the finest treatment of pancreatic disease, inflammatory bowel disease, or chronic inflammation of digestive tract, gastrointestinal cancer, gastroesophageal reflux disease etc. State-of-the-art facilities for endoscopy enable efficient and safe diagnostic and therapeutic services for superior patient care and management
Surgical
Gastroenterology
Gastroesophageal Reflux Disease (GERD)
Gastrointestinal malignancies
To ensure the best gastroenterology services to our patients, the department is divided into two sub-specialities:
Surgical Gastroenterology
Bhrungi has one of the top teams of surgical gastroenterologists who are highly proficient and possess deep experience in both complex and minimally invasive surgeries to perform each procedure with accuracy and precision, which goes a long way towards reducing pain, scarring and post-operative complications. State-of-the-art operating rooms with the latest surgical equipment complement their expertise that encompasses hepatobiliary and pancreatic surgery, colorectal surgery, bariatric surgery and surgical oncology. The surgeons adopt a multi-disciplinary approach for complicated procedures and collaborate closely with other specialists including critical care to ensure best gastroenterology care for patients. The surgical team, backed by efficient support services, makes sure that the patients receive the best possible care in the postoperative period for speedier recovery and shorter hospital stay.
To offer patients the best medical gastroenterology services, Bhrungi provides advanced care in the prevention, diagnosis and treatment of diseases of the gastrointestinal system using medicines and minimally invasive interventions. It is primarily concerned with diseases of the liver and gastrointestinal tract including the stomach, duodenum, gallbladder, biliary tract, pancreas, and large intestine. Our team comprising some of the finest gastroenterologists in the city with rich clinical experience works in a state-of-the-art facility that has the latest endoscopic, monitoring, and infection control equipment for diagnostic and therapeutic purposes. We are geared to efficiently handle various medical gastroenterological conditions in outpatient and inpatient modes as well as provide acute emergency services 24×7 to manage life threatening illnesses.
A minimally invasive procedure to assess gastrointestinal diseases, it involves a special endoscope that uses high-frequency sound waves to produce detailed images of the lining and walls of the digestive tract and nearby organs such as the pancreas and liver, and lymph nodes.
Used for both diagnosis & treatment, it enables examination of the esophagus, stomach, and duodenum. It involves the use of an endoscope, a long flexible tube with a tiny light and camera attached on one end that is inserted into the throat and miniaturized surgical instruments are used to control bleeding, remove tumors, retract accidently ingested objects or open narrow areas. Endoscopy procedures also help the gastroenterologist to do a biopsy.
A quick procedure that uses X-ray beams to create computer-generated images of soft tissue structures, such as the liver, spleen and other internal organs, it helps to diagnose disease or injury as well as plan medical, surgical or radiation treatment.
A colonoscopy is done to examine the colon and rectum to detect any changes or abnormalities. During the procedure, a long, flexible tube is inserted into the rectum with a tiny camera at the tip that allows the doctor to see the inside of the entire colon. It can be used to remove polyps or other types of abnormal tissue and take tissue samples for biopsy.
State-of-the-art
Endoscopy and
Colonoscopy suites
Advanced diagnostic
laboratory with
high-end visualization
systems