DERMATOLOGY & COSMETOLOGY
Helping you look
your best
The Dermatology & Cosmetology Department at Bhrungi Hospitals specializes in concerns related to the skin, hair, nails, cosmetic issues, skin cancer and other skin-related conditions.
Our team of dermatology experts provides expert guidance and treatment for all skin disorders, preventing their further spread as well as recurrence. The disorder may be primary or related to an underlying problem, which the specialists investigate, in collaboration with experts from other specialities, before developing the best possible care plan for the condition. Additionally, our team also comprises the best cosmetologists to offer cosmetic treatments that help enhance appearance, which serves to build self-assurance and confidence.
Bhrungi has not left any stone unturned in the effort to provide the best skin and hair services in Hyderabad to resolve medical, surgical and aesthetic concerns of patients. We have the most advanced treatment technologies, experienced doctors, qualified technicians and trained support staff to look after the best interests of our patients, promising them world class services, safety, reassurance and comfort.
The best treatment for
skin & hair problems
Infections of the skin
The skin, which is the largest organ in the human body, can get infected by a range of bacterial, viral, parasitic or fungal infections. Our team of the best skin doctors treats a host of problems ranging from Eczema, Alopecia, Acne, Contact Allergies, Skin Cancers including Melanoma, Psoriasis, Warts and more.
Issues related to scalp and hair loss
The scalp can be infected if fungus or bacteria enter through damaged skin or hair follicles. Our specialists provide treatment for all scalp conditions including alopecia areata, lichen planus, tinea capitis etc., which can also cause hair loss.
Dermatitis
Dermatitis is a general term for skin inflammation, which causes the skin to look dry, swollen, and red. Our team has the expertise to offer including:
Atopic Dermatitis (Eczema): An inherited condition, it causes rough patches of dry, itchy skin.
Contact Dermatitis: An allergic reaction to a substance leading to rashes that burn, sting, itch, or blister.
Seborrheic Dermatitis: Common on the scalp, it causes scaly patches, red skin and dandruff.
Dyshidrotic dermatitis: A condition where the skin can't protect itself, resulting in itchy, dry skin & small blisters on the feet and hands.
Acne
Acne occurs when hair follicles become clogged with oil from oil glands and dead skin cells, leading to blackheads, whiteheads and pimples. Our acne care experts treat the condition with topical & oral medications and therapies.
Pigmentation
The condition leads to darkened patches on the skin which vary in size and can develop anywhere on the body.
Our skin-care specialists offer the best treatment options after detailed evaluation.
Ulcers
A skin ulcer is an open sore caused by poor blood flow and commonly occurs on feet, legs, back and hips. Depending upon the type and size of the ulcer, our doctors offer a number of treatment options.
Psoriasis
A chronic skin disease that causes red, itchy scaly patches, usually on the knees, elbows, trunk and scalp, it has no cure. Our team of expert dermatologists provides treatment to manage the condition and counsel on lifestyle modifications and coping strategies.
Eczema
A skin condition that causes patches of skin to become inflamed, itchy, cracked, and rough. The treatment focuses on healing the affected skin and preventing symptoms from flaring up.
Photosensitivity
Also referred to as a sun allergy, it causes itchy eruptions or areas of redness and inflammation on sun-exposed skin. Our team of top skin experts evaluates the condition before prescribing the right course of treatment.
Vitiligo
A skin disorder where pale white patches develop on the skin especially on the face, neck and hands. Our dermatologists can advise you on managing the condition better.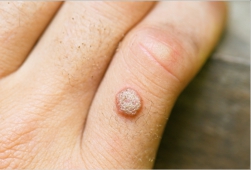 Warts
A viral infection, warts are small growths with a rough texture that can appear anywhere on the body. We provide medical and surgical options for treatment of warts.
The Best Dermatological
Procedures
Our experts use the most advanced skin analyzers to assess keratin, sebum, and moisture levels and identify skin damage, before coming up with the solutions for best looking skin.
A skin care procedure to help rejuvenate the skin, treat acne scarring, and reduce signs of aging.
Warts / Moles / Skin Tag Removal
We use the latest techniques to cut, freeze or burn these unsightly growths, to leave your skin blemish-free.
Our team is fully trained to expertly and safely administer Botox injections to reduce facial wrinkles and lines, for a more youthful appearance.
Cosmetic procedures that improve the appearance or feel of the skin by getting rid of wrinkles, scars, sun damage etc.
Scars / Stretch Marks Removal
Our team of highly skilled skin experts uses treatments such as Laser Therapy, Microdermabrasion, Microneedling, and Cosmetic Surgery to help you get rid of unsightly marks.
Employing advanced equipment, our doctors perform nail surgery to treat nail fungal growth and ingrown toenails.
These are gel-like substances that are injected below the skin to restore fullness to the face and smooth wrinkles, for a younger looking you.